Tonight we're going to Howl-O-Scream at Busch Gardens. Kota will be at grandma's while we're gone.
I went to Wallyworld and got my flu shot. Lucky me?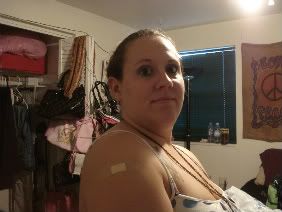 Also while I was at Wallyworld I picked up a few goodies...
I'm painting my nails black for tonight. I just did the face mask and my face feels so smooth now!!
The hardcandy eyeshadow is awesome. At least, the packaging is... I haven't actually tried it yet. But I love the designed on the tube. The color I got is called Pixie and it's a pretty pink color.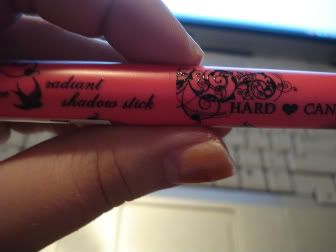 I'm going to try it tonight. I've never tried this brand of makeup. I figure if it smudges or creases no one will really see it since we'll be in dark haunted houses 80% of the time.
Watch out for lots of pics in my next update!! Now i'm off to go paint my nails while baby is napping.
xoxo