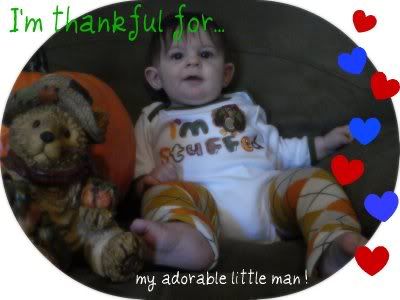 Of course i'm also thankful for family, friends and my hubby. But I feel espeically blessed this year to have my adorable little Dakota here with us!
You will now be graced with his uber cuteness!!!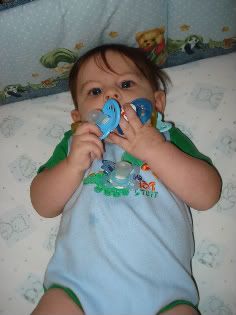 My little collector!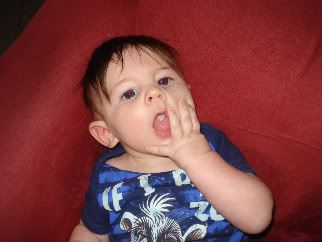 Having a "blah" kind of day!


Don't be fooled little guy, mommy is always watching!!!
I just want to wish everyone a Happy and Blessed Thanksgiving! I'll be gone alllllll day tomorrow, stuffing my face!